Cervera selected as Virginia Beach police chief
August 24, 2010 | Virginia News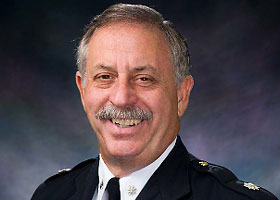 City Manager Jim Spore has appointed Deputy Chief Jim Cervera as chief of the Virginia Beach Police Department.
Spore made the announcement today, introducing Cervera to City Council as the new chief, said city spokesman Marc Davis. He will officially take leadership of the department Sept. 1, Davis said.
Cervera has been serving as interim chief since former chief Jake Jacocks retired July 1.