Jenkins Named Culpeper Police Chief
September 7, 2010 | Virginia News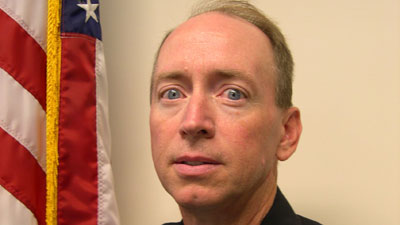 Culpeper Town Manager Jeff Muzzy named 33-year Culpeper police veteran Captain Chris Jenkins as Culpeper's new police chief.
Jenkins, 51-years-old, has served as the interim chief since June 1, when former Chief Scott Barlow retired. He will officially become police chief immediately.
"I am both pleased and humbled by my selection as Culpeper's next police chief," Jenkins said. "Law enforcement in this community has been a life-long goal. I truly never set out to be the chief of police. I appreciate the faith that Mr. Muzzy has in me to lead our department."
In making the announcement, Muzzy said Jenkins, a Culpeper native, was selected from a pool of more than 40 applicants.